CNC Router | CNC Routing Specialist Walsall Midlands.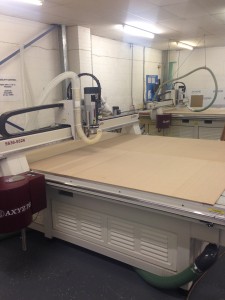 Our second 3000 x 2000 CNC router is now installed. Along with our 3 laser cutters this now gives us massive capacity for machined panels.
The CNC routers specialize in cutting Polycarbonate (Makrolon, Lexan) PETG, PVC, ABS, Foamex and Aluminium Composite (such as Dibond Alu-panel and Reynobond) whilst the laser cutters focus predominantly on Acrylic (Perspex, Plexiglas etc)
If you have any CNC routing requirements please give us a call.